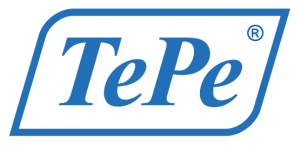 Developed in collaboration with dental professionals, TePe offer a variety of products to keep your mouth and teeth healthy.  Through preventive care, good oral health is possible for everyone.  Providing high quality, functional products and solutions, TePe aims to raise awareness, the connection between oral and general health.
TePe actively drives positive change through various sustainability initiatives. Their solar power facility at the Malmö headquarters enables the energy produced on site to be used directly in manufacture. TePe actively engage in the development of eco-friendly solutions and aim to eventually become independent of fossil raw materials in product and packaging.
TePe – Over 50 years in oral health
As a leading oral health company, TePe develop, manufacture and market high-quality, functional oral health solutions, developed in close collaboration with dental experts.
A privately held Swedish company founded in 1965. Their vision is for people to be able to keep their teeth for life. The aim is to raise awareness of preventive dental care, interdental cleaning and the connection between oral and general health. Through high-quality, functional products and solutions, TePe strive to make good oral health possible for everyone. Tepe's complete portfolio of interdental brushes, toothbrushes, picks and special brushes are used daily by consumers and dental professionals in 60 countries worldwide.
Between the teeth

Interdental brushes
Selection of interdental brushes offers an option for every need – make your choice among a variety of sizes and models. The interdental brushes are developed in collaboration with dental experts to ensure the highest utility and quality in every little detail.

Toothpicks
EasyPick™ is the easy and efficient way to clean between your teeth, leaving your mouth fresh and healthy. The secret lies in the combination of materials. The core is both stable and flexible, and the silicone coating cleans efficiently between the teeth and feels comfortable on the gums. The comfortable, non-slip grip ensures a steady cleaning. TePe EasyPick™ is made in Sweden and developed in close collaboration with dental experts.

Dental floss
Plaque removal between the teeth is an efficient way to prevent gum disease and caries (cavities). Keep your gums and teeth healthy by using dental floss every day.
Did you know that the most common oral diseases often start between the teeth? To make sure you will find a dental floss that suits you and your needs, we provide a wide range of flosses.

Toothbrushes
All TePe toothbrushes are developed in collaboration with dental experts. TePe toothbrushes are efficient, durable and user-friendly.
A good toothbrush should have soft filaments, a tapered brush head and a comfortable handle. The classic TePe toothbrush is designed for efficient and gentle toothbrushing. The assortment includes toothbrushes for both adults and children.

Special brushes
As a complement to the regular toothbrush, we offer a wide range of special brushes. Wisdom teeth, dental implants or braces – no matter what your needs are, there are special devices to make cleaning easier. special products are developed in collaboration with dental professionals to guarantee a high level of quality.

Other Essentials
Complementary products for keeping your mouth and teeth healthy.
TePe GOOD™ Tongue Cleaner is designed to remove bacteria on the tongue to improve oral health and prevent bad breath.
PlaqSearch™ is a two-tone disclosing tablet to visualize plaque, colouring new plaque red and old plaque blue.
Green comes in three new colours
We've added new colours to our unique green toothbrush TePe GOOD™. Together they form a full range of sustainable toothbrushes made from good renewable raw materials and produced using only green energy.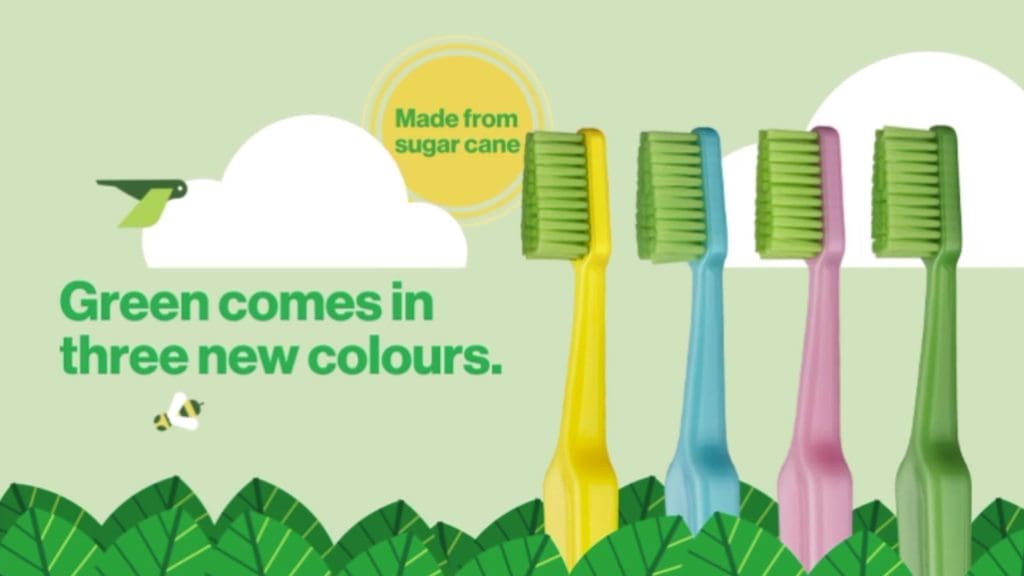 How to use TePe's oral hygiene products
Give your teeth a few minutes of attention every day and you can keep them for a lifetime. Here in How to Use TePe Oral Hygiene video you can learn about products for your special oral hygiene needs.